There are already 7,000 people working on the scheme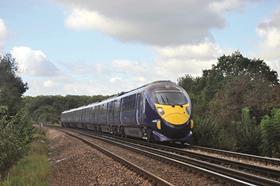 The company behind HS2 has revealed that it anticipates supporting a workforce of 15,000 people by 2020.
While more than 7,000 roles are already supported by the project and with construction set to start next year that number is expected to more than double by 2020.
Mark Thurston, chief executive of HS2 Ltd, said: "Our skills strategy, launched today [13 September], shows how we will create a sustainable pipeline of jobs and skills for companies across the whole country, which boost regional economies and help Britain compete internationally.
"Our programme will tackle the skills challenges faced by the wider transport infrastructure sector, and ensure the UK has the best skills to deliver HS2 as well as major infrastructure projects in the future."
As part of the announcement HS2 provided details of a number of initiatives which will be introduced over the next 12 months to stimulate interest in STEM subjects and encourage more young people into transport infrastructure related careers.
Opportunities will be opened up through a new Job Brokerage Service to help people access the jobs created by the HS2 supply chain, and a new Secondary Education Engagement Programme is set to be launched to enter transport infrastructure careers.
HS2 employment stats
Over 7,000 roles already supported by the project
Over 2,000 business have already won work with HS2
Over 100 apprentices already working on the project, with 2,000 expected over its lifetime
30,000 jobs supported by HS2 at peak construction