Project chiefs expected government to sign-off phase one before Christmas
HS2 was still expecting to be given the green light to start main construction work early next year as recently as this summer.
At a planning meeting between HS2 and 13 local authorities, including Birmingham city council, Buckinghamshire county council and Chiltern district council, railway bosses said mobilisation on the first phase would start in early 2020.
Mike Lyons, who is the scheme's programme director for its north area, which covers work in the Midlands, provided an update on phase one milestones and progress.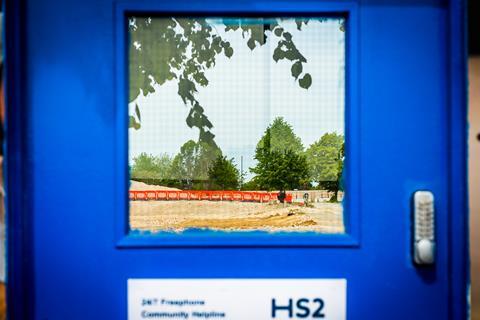 According to freshly published documents from the meeting, the railway said: "HS2 is still expecting notice to proceed for the main works contracts in December 2019, with mobilisation early in 2020."
The meeting on 18 July took place a month before former chairman Doug Oakervee was formally appointed by then-new prime minister Boris Johnson to lead a probe into how – and whether – the project should proceed.
The document revealed how many firms would be affected if the scheme is pulled.
It said: "Approximately 9,000 people are working on HS2 throughout the country, on 250 work sites employed by approximately 2,000 companies, two-thirds of which are small and medium-sized enterprises."
At the time of the meeting HS2 chair Allan Cook was already carrying out his own review of the project.
There was no mention of a potential review or Cook's review in the meeting minutes.
A leak to a national newspaper earlier this month revealed Oakervee is in favour of pushing forward with the project and abandoning moves to make Old Oak Common in west London the main terminus for the capital instead of Euston.
Oakervee's review will not be published until after next month's general election with an official decision due to be taken early in the new year. The Conservative manifesto, launched last weekend, failed to commit to the project.
The planning forum is a group that was set up in May 2013 in advance of the submission of the HS2 Bill and is chaired by Ted Allett, who has held the same role at Crossrail.
Meetings are held bi-monthly and are designed to cover planning and environmental issues.