Engineer gains expertise in high voltage transmission systems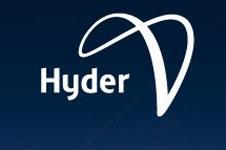 Engineer Hyder Consulting has bolstered its electrical engineering capability with the acquisition of a specialist Scottish firm in a deal worth up to £3.5m.
Hyder announced that it had acquired Power Systems Project & Consultancy Services Ltd for an initial cash consideration of £3m with up to a further £500,000 payable contingent on business performance.
The Scottish firm, which employs 43 people, specialises in engineering high voltage transmission systems and renewable energy generation and has clients including Scottish Power and Scottish and Southern Energy.
Hyder also announced it has acquired BCH Engineering Consultants, an Australian energy and resource engineering consultant, for an initial £2m with a further £1.3m payable contingent on future business performance.
Hyder also announced that the group's performance was in line with expectation. Although it said its Chinese arm suffered a loss in the third quarter of 2012-13 because of contract awards being slower than expected.