Brickmaker buoyed by demand but warns high energy prices will continue into second half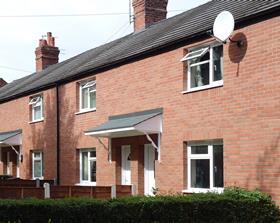 Rising energy costs and the effects of the bad weather earlier this year dented brickmaker Ibstock's first half earnings, the group reported today.
The firm's adjusted Ebitda dipped by 2.2% to £58.4m in the six months to the end of June on turnover of £229.2m, up 1%, while pre-tax profit was up 31% at £50.9m, boosted in part by the sale of a former quarry in Bristol.
Higher gas costs hit Ebitda, with increases in the mid-teen percentages, and the group expected the rising price environment to continue into the second half.
But current demand for bricks remained robust, said chief executive Joe Hudson, notably from the new build housing sector, while overall market fundamentals remained favourable.
He added that following a business review the group's UK brickmaking plants would undergo 12 months of increased maintenance activity "to ensure the factories can operate at sustainable levels to meet continued increasing demand".
Hudson, who was appointed in April, said while the resulting shutdowns and extra spending on maintenance and refurbishment would have a short-term impact on the group's financial performance such overhauls were necessary for the business.
Along with 23 quarries Ibstock operates 19 brick production plants across the UK, and Hudson said the commissioning of the new 100 million bricks-a-year production plant in Leicestershire, adding around 13% of capacity, was continuing as scheduled and would not be affected by the planned maintenance programme.
The group's concrete business, which generated £50m of revenues in the first half, level with the same period last year, was hit by the bad weather early on in 2018 and less work going on in the repair and maintenance sector.
Ibstock said adjusted Ebitda for the year ended 31 December 2018 would be between £121m to £125m, with reported Ebita in the range of £130m to £134m.