BoKlok will use Goldman Sachs-backed TopHat to manufacture homes for planned UK expansion
Ikea-backed housebuilder BoKlok has selected modular housing start up TopHat to build its timber frame homes in the UK.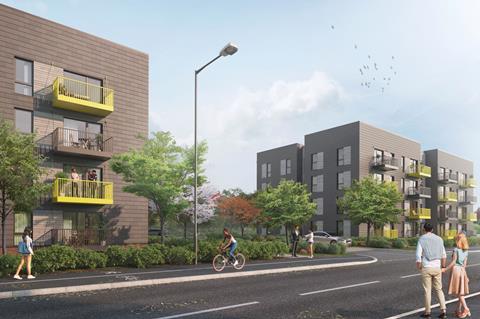 The modular housebuilder jointly owned by furniture giant Ikea and construction firm Skanska last year secured its first two UK projects and announced its intention to grow.
BoKlok has signed up TopHat to a five-year deal to manufacture two and three-bedroom houses from timber frame technology.
BoKlok has built more that 12,000 homes over 20 years in Scandinavia, with designs prioritising natural light, low energy consumption and IKEA fittings.
Modular manufacturer TopHat was set up in 2016 and last year secured £75m of funding from US banking giant Goldman Sachs to expand its business. BoKlok said it selected TopHat because of its commitment to quality and sustainability, and that its Modern Methods of Construction (MMC) technology was the first of its kind.
Graeme Culliton, BoKlok UK managing director, said: "We are delighted to be working with TopHat. We share the same ambition to bring innovation and sustainability to the UK housing market, which means attractive and good quality homes for people on average incomes."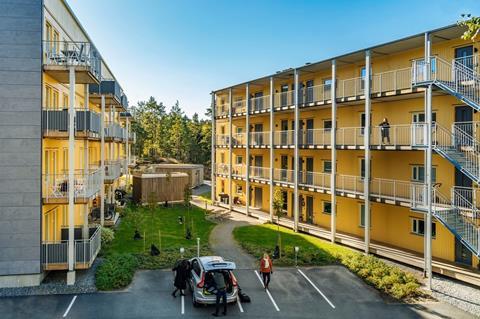 Building's sister title Housing Today revealed in October last year that BoKlok was looking to find a UK manufacturing partner for its UK expansion, with all existing product produced under licence from a factory in Estonia. BoKlok last year secured a site to build 200 homes in Bristol, and also has developments planned in Worthing and Peacehaven. Its expects to sell its first homes in 2021.
Jordan Rosenhaus, chief executive of TopHat, said: "BoKlok is a leader in MMC and we are extremely proud that it has selected TopHat based on the quality of our work.
Part of the TopHat group, TopHat Communities, reported operating losses of £21m last year, with the business stating the loss reflected "the start-up investment required in the early stages of any manufacturing business." The parent company for the group is registered in Jersey.