Trade groups come up with range of proposals
Industry bodies are putting emergency measures in place to help struggling firms survive the coronavirus crisis.
The Civil Engineering Contractors Association (CECA), the Construction Industry Training Board (CITB), the Federation of Master Builders (FMB) and the Construction Plant Competence Scheme (CPCS) are working together to assist firms hit by the outbreak.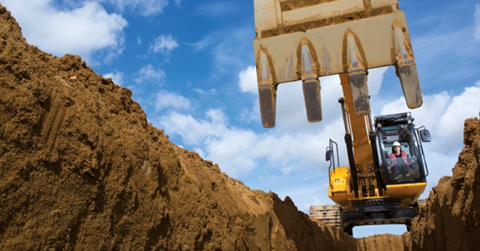 The CITB is prioritising grant claims to pay the grants sooner to those firms struggling with cash flow problems.
A spokesperson said: "We understand that cash flow is an immediate issue for employers and have prioritised the processing of grant claims to pay them as early as possible."
A claiming condition which requires firms to demonstrate that they have provided training over a 20-week period before they can receive grants is also being frozen by the CITB in light of the recent disruption.
The CITB said: "We urge employers to check their Grant Online accounts for claims which need authorising, and to sign and return any paper Grant Claim forms issued as quickly as possible."
The CPCS has advised employers to relax rules on accepting skills cards if they have expired from mid-March onwards until the virus outbreak has been brought under control.
The Construction Skills Certification Scheme has echoed the CPCS' advice for employers and increased the grace period in which cards can be renewed from six to 12 months.
The scheme says this will help card applicants unable to sit the test required to renew their cards due to the disruption.
Meanwhile the FMB has written to business secretary Alok Sharma asking for a three-month tax holiday for firms on VAT, PAYE and CIS payments, to delay the implementation of Reverse Charge VAT by one year, and to provide statutory sick pay for self-employed workers, who consitute 37% of the construction workforce. The latest coronavirus guidance from BEIS can be found here.
The FMB has also asked for chancellor Rishi Sunak's £25,000 cash grant, which is currently only available to the retail and hospitality sector, to be provided for construction firms.
CECA boss Alasdair Reisner said the collaboration now needed between firms to survive the crisis "may contribute a lot to the way the industry conducts itself".
He added: "The construction industry is not one that is known for collaborating. That has changed. You've got to work together."