UK Green Building Council sets up new cross-industry group to advise ministers on incentives to drive the Green Deal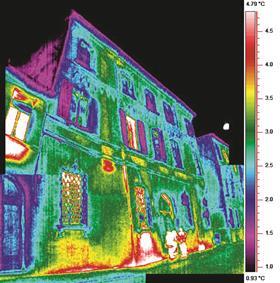 The UK Green Building Council (UK-GBC) has set up a new cross-industry taskforce to advise government on how to best incentivise take up of the Green Deal.
The new group, which includes a range of key stakeholders including contractors Carillion, Willmott Dixon and consultant Sweett Group, will assess a range of possible financial incentives for householders, including using variable rates of council tax and stamp duty.
The news comes amid concerns that the Green Deal's "soft launch" and delays to its full implementation could undermine the industry, with insulation industry leaders writing to ministers this month warning that 16,000 jobs could be lost - nearly half of all jobs in the insulation industry.
Energy secretary Ed Davey said at the Liberal Democrat conference that he was considering using council tax incentives to drive take up of the Green Deal. However, it is understood that the only firm plan the government has in place is a £200m 'cash-back' scheme aimed at rewarding earlier adopters, the full details of which have yet to be announced.
Paul King, UKGBC chief executive said one of the key challenges to incentivising the Green Deal was how costs to the Treasury could be minimised or eliminated altogether. He said the final report would assess the pros and cons associated with a range of policy incentives, allowing ministers to make informed decisions.
The incentives to be examined include:
Stamp duty banding/rebates
Council tax banding/rebates
Energy efficiency feed in tariff
Subsidised interest rates for Green Deal
Low interest loans (outside Green Deal)/ Green mortgages (underwritten by Government)
Lump sum grant/payment (cashback/vouchers)
Progressively tightening minimum standards, inc. extending to owner-occupied sector
Salary sacrifice (tax free scheme) through work/tax credits
VAT cut extension to a wider range of measures
King said: "The Green Deal still has the potential to be truly revolutionary in driving mass home retrofit. This new market could, if nurtured properly, create jobs, stimulate economic growth and protect consumers from ever-rising energy prices. But without firm plans in place to drive uptake, the scheme could fail before it has even properly started.
"Everyone says we need to incentivise the Green Deal, but there is actually very little out there in terms of robust advice on how Government would begin to implement some of these ideas - particularly in a way that minimises costs to Treasury. This work is intended to do just that."
"There is strong support from industry for the Green Deal but also wide consensus that something needs to be done to encourage households to take it up. Get the incentives for retrofit right, and the benefits for households, businesses and for UK-plc will be enormous.
"Collaborating with the UK-GBC on this Green Deal Task Group project will help us to ensure that we can help Government effectively navigate the options they have available to them for capitalising on that opportunity."
Funded by the Sainsbury Family Charitable Trusts, the group is due to deliver its findings in early 2013.
The Task Group brings together representatives from the following organizations:
- Drivers Jonas Deloitte
- Saint-Gobain UK
- Berwin Leighton Paisner
- Association for the Conservation of Energy
- CBI
- Sweett Group
- Carillion
- L&Q
- Marks & Spencer
- Keepmoat
- WWF-UK
- Willmott Dixon
- Construction Products Association
- Travis Perkins