ONS figures show growth in construction output for the first time since June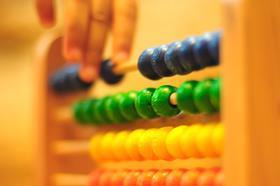 Construction output increased by 0.2% in October, the first rise for three months, according to the latest figures from the ONS.
All new work increased overall by 1.2% all repair and maintenance decreased by 1.5% in October, the ONS reported, adding that the growth was driven by higher new work in the private sector with new private housing growing by 2.3% and commercial by 4.1%.
However, falls in new work were reported in public new housing, private industrial, public other new work and infrastructure, with decreases of 2.8%, 1.6%, 1.2% and 1.1% respectively.
The third quarter (July to September 2015) estimate in November has also been revised up 0.3% points to a decrease of 1.9% from 2.2%.
Michael Dall, lead economist at Barbour ABI, said: "The third quarter in construction saw an increase in new order values despite the wider slowdown in growth across the UK economy. In particular, the infrastructure sector experienced strong gains in the third quarter, with major projects such as the Thames Tideway Tunnel reaching the contract stage.
"These are the types of major projects that have been scarce in recent years so they provide a welcome fillip to the sector and, after further funding was confirmed in the Comprehensive Spending Review, future prospects for infrastructure have improved significantly."
Dr Noble Francis, economics director of the Construction Products Association, said: "After the slowdown in construction activity in Q3, it was good to see an acceleration in activity for the construction industry on both a monthly and an annual basis."
Francis added that the policies announced by the Chancellor in his recent Autumn Statement, such as London Help to Buy, should ensure further growth in private housing output over the next 12 months. However, he said: "There are mounting concerns regarding affordability in the housing market, especially in London where average house prices are already 9.6 times average earnings.
He said: "The falls in public housing are a major concern. Public housing output in October was 3.0% lower than September and 25.9% lower than a year ago. The ONS figures also highlight that new orders for public housing in Q3 were 26.7% lower than a year ago due to funding issues for housing associations as they face falling public sector funding, cuts in social rent and the extension of Right to Buy. As a result, the trend for public house building appears to be sharply negative over the next 12 months."