Government wants net zero emissions by 2050
The National Infrastructure Commission (NIC) has asked construction firms to share their views on the best approach to removing greenhouse gasses from the atmosphere.
The government's chief infrastructure advisory body has launched a call for evidence into potential carbon capture technologies as part of a study looking at ways in which the UK can hit its net zero carbon emissions target by 2050.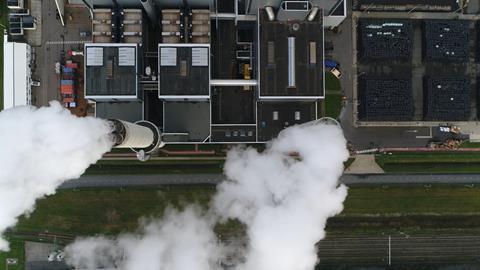 It comes after the government asked the NIC in November to recommend potential approaches to remove greenhouse gases from the atmosphere to achieve negative emissions.
The study will focus on the two most developed technologies, direct air carbon capture and storage, and bioenergy with carbon capture and storage.
NIC chair Sir John Armitt said: "By thinking creatively and boldly now about the role greenhouse gas removal technologies could play, we have the potential to transform our economy and give the UK a global competitive advantage.
"This study will consider what we need to do to ensure this potential technology can flourish."
Responses to 12 questions about how to evaluate the effectiveness of the new technologies will be sought in the study's first stage.
The questions include what the current barriers are to deploying carbon capture technologies at scale in the UK, and what advantages the UK might have in developing the technologies for sale in a future global market.
The call for evidence will close on 3 March with a final report due out this summer.