Technology will be at forefront of comeback, firms predict
Two thirds of infrastructure businesses say it will take more than a year for their workloads to have recovered to pre-covid levels, new research from Atkins has revealed.
The report, Infrastructure Insights: Covid Impact and Recovery, said 68% of firms do not think they will be back to normal until the last quarter of next year.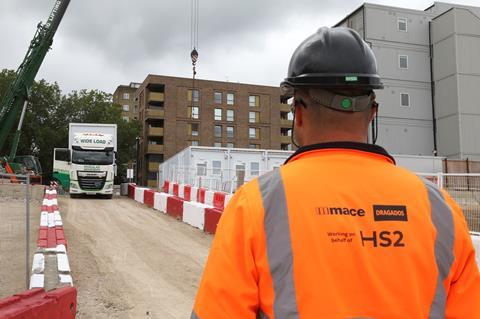 Atkins said the survey is the first comprehensive one of senior public and private sector decision makers across different subsectors within infrastructure, particularly transport, property and utilities.
Respondents said 16% of the work they had on immediately before covid-19 struck had been postponed or cancelled completely.
But while almost seven in 10 respondents from the private sector predicted a return to their organisation's pre-crisis outlook before the end of next year, this fell to 52% across the whole infrastructure sector.
The report also reveals that 65% of senior decision makers would like to see the government provide more clarity to help the sector with the recovery from the pandemic, while 53% want to see increased spending beyond the 2020 budget commitments.
Of the senior decision makers surveyed, 95% said digital innovation will be increasingly important after the covid-19 crisis, with just over three quarters of respondents believing the sector won't emerge from covid-19 in the same form.
Richard Robinson, Atkins UK and Europe chief executive, said: "While it's clear that we need a finalised National Infrastructure Strategy to give us more clarity and confidence, there's an expectation for the private sector to step up the use of technology and data to accelerate the recovery by building back smarter as well as better."
In total, 398 responses were completed via an online survey during June and July 2020.