Inquest on Lakanal House tower block deaths blames safety failures by Southwark council and its contractors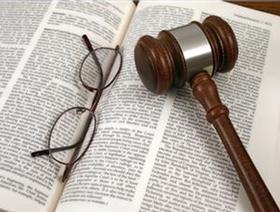 Six people died in the UK's worst ever tower block fire because of a "serious failure" by a London council and its building contractors, an inquest jury decided today.
The inquest, which has been taking place for the last 50 days, blamed Southwark council's refurbishment of Lakanal House in Camberwell for the speed with which a blaze was able to rip through the 14-storey block and leave firefighters unable to reach trapped residents in time, London's Evening Standard reported.
Recording narrative verdicts for all six deaths, the jury said Southwark council, which owns the 1950s block, missed numerous opportunities to remedy botched renovation work which compromised fire-stopping between flats and into communal areas.
This included the replacement - during a 2006 renovation carried out by Apollo Group on behalf of Southwark council - of asbestos window panels by modern, non-fire-safe ones, which rapidly ignited and aided the spread of the fire.
The jury found there was a "serious failure on the part of the SBDS (Southwark council building design service), its contractors, and subcontractors", according to the Evening Standard.
New external panels fitted under windows easily caught fire and melted in just minutes, dripping molten liquid onto flats below, while smoke and fire flooded overhead panels and corridors between the flats.
The jury said the council had had "numerous opportunities" to ensure that Lakanal House met fire safety standards but failed to do so.
"The council's housing department didn't prioritise carrying out fire risk assessments in all of its properties," the jury said. "As a result, by 3rd July 2009, Lakanal House had not been assessed."
The jury added there was a "serious failure" to ensure the building re-design included "compartmentalisation" between properties that would have given up to 60 minutes' respite from the spread of fire.
There was also heavy criticism made of the London fire brigade for "insufficient efforts" to prioritise the rescue of the trapped victims, including Catherine Hickman, who made a 999 call pleading for help and was the first to perish.
The fire, on July 3, 2009, killed fashion designer Ms Hickman, 31, Helen Udoaka, 34, and her 20-day-old daughter Michelle, and Dayana Francisquini, 26, daughter Thais, six, and son Felipe, three.