Contractor and support services provider hopes the acquisition will give it a better foothold in the Middle East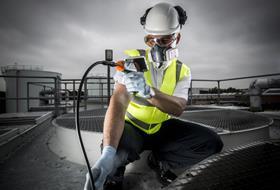 Contractor Interserve has acquired Employment & Skills Group, a vocational training provider for £25m.
The FTSE 250 construction and support service provider told the City that it had bought Employment & Skills Group (ESG) from Ares Capital.
Interserve said ESG was one of the UK's largest private sector providers of training and employment services.
The skills provider also delivers vocational training in three further education colleges in Saudi Arabia and employs around 700 staff, who support more than 65,000 people a year into work or training.
Interserve said the acquisition would strengthen the company's position in the £4.6bn UK skills and training market and give it a platform in Saudi Arabia and the rest of the Middle East.
Interserve is funding the acquisition from its existing debt facilities.
Adrian Ringrose, chief executive of Interserve said the acquisition would "expanding Interserve's scale and breadth in these critical front-line public services markets".