Contractor edges closer to finally getting out of loss-making sector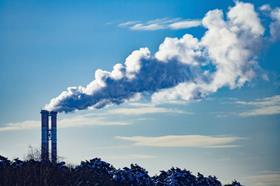 Two years after it was due, an energy-from-waste plant built by Interserve and JV partner Babcock & Wilcox in south Wales has been handed over to the client.
Four plants due to be handed over in 2017 were still incomplete at the beginning of this year but the finish at Margam for client Glennmont, a London-headquartered sustainable energy investor, leaves only a single outstanding scheme.
Plants in Dunbar in Scotland and Rotherham, South Yorkshire, both also built with Babcock & Wilcox, were handed over in spring.
Chris Tyerman, director of infrastructure and engineering at Interserve, said the group "remains focused on exiting the energy-from-waste business this year".
The final undelivered EfW scheme is in Derby, where Interserve has been carrying out commissioning work since January 2018 on behalf of its JV with waste management firm Renewi.
But Renewi has provided for the termination of an entire £950m contract, in which the JV also agreed to provide waste management services to clients Derby and Derbyshire councils for 27 years.
It said the provisions were made because of "the failure of our partner, Interserve, to commission the [new EfW] facility".
The councils have written to the banks funding Interserve and Renewi for the job, demanding they ensure hasty completion of the plant – or see the contract terminated.
The banks' deadline to respond is next month.
Interserve has racked up losses of close to £230m on its EfW schemes.