Contractor abandons disposal after strategic review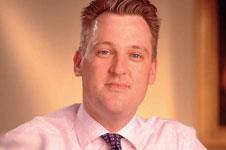 Interserve has decided to keep hold of its equipment services business RMD Kwikform following a strategic review.
The contractor said it will instead be spending £17m on the falsework and formwork business as part of its new strategy which includes investing in ground shoring to make it a leading player in the market and restructuring operations in smaller, less attractive markets.
Interserve, which is headed by chief executive Adrian Ringrose (pictured), plans to spend £5m of the £17m allocated over the next year, but expects the restructure to reduce capital expenditure by £5m over the next two years from it.
RMD Kwikform contributed 32% of Interserve's total operating profit in 2015 and the company said it as a global business it provided an "important element of diversification" to Interserve's mainly UK-based earnings.
"Whilst some of our end markets face some near term uncertainty, the structural drivers for global infrastructure remain strong," Interserve added.