Firm had previously put a £70m pricetag on the decision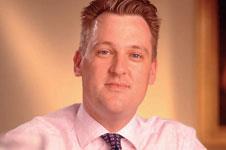 Interserve has said the cost of closing its energy-from-waste business will more than double to £160m.
The contractor, which is due to release its full-year results next week, said last August it was getting out of the sector after racking up £70m-plus losses.
But in an update to the Stock Exchange this morning, the firm said this had now spiralled out to £160m because of continuing uncertainties over the conclusion of the contracts and an expected lengthy period of litigation over the firm's removal from the £150m Glasgow Recycling & Renewable Energy project.
It also blamed the increase on the impact from the administration of Interserve's main gasification subcontractor Energos and the likelihood of recoveries from claims against third parties.
Interserve, who announced three months ago that its chief executive Adrian Ringrose (pictured), who became boss in 2003, was stepping down, added that it expected to complete the majority of the construction and commissioning of the EfW contracts during the year but warned the resolution of claims and its obligations in respect of warranties to continue beyond this.
The client behind the energy-from-waste power plant in Glasgow Viridor said Interserve "repeatedly failed" to meet its delivery milestones.
Last November, Viridor said it was making the move to "protect" the project and in a statement added: "With Interserve now reporting a forecasted failure to meet a contracted long-stop construction completion date, Viridor will commence a contractual process to terminate its contract with Interserve." Interserve said it would "assess the implications of this development with our legal advisers".
Interserve also undertook legal action against Swiss-based Hitachi Zosen Inova (HZI) in December last year after it was thrown off a £165m energy-from-waste job EnviRecover plant in Kidderminster in Worcestershire.
According to documents field at the High Court, HZI accused Interserve of "not proceeding regularly and diligently with the works" but in its claim Interserve accused it of "repudiatory breach of contract" when HZI made its decision in July last year.
Interserve claimed it was wrongly removed from its contract, which began in May 2014 when construction on the project began.
In this morning's up date, Interserve said it had established new banking facilities taking the group's debt facility to £573 to cover all its existing and future commitments and estimates that its average net debt this year will increase to £450m due to the impact of cash outflow from the EfW contracts.
Last year Interserve saw its net debt climb to £390m and the annoucment that its chief executive Adrian Ringrose is to step down once a successor has been found.
Meanwhile, the Environment Agency (EA) announced on Friday that Interserve Construction had been fined £54,000 after an incident in which silt-laden water was discharged into a tributary of the River Rother in East Sussex.
The firm admitted responsibility for the breach, which happened while it had been working on a contract to deliver improved capacity at South East Water's Crowhurst Bridge Water Treatment Works.
The EA said it took such incidents "very seriously" but accepted that there was no evidence local wildlife was adversely affected.