Rise driven by energy from waste exit but 2018 operating profit set to be ahead of expectations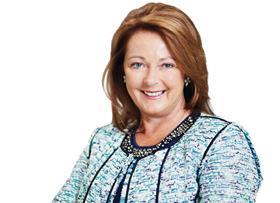 Interserve has revealed that its net debt for 2017 will hit £513m and is only likely to grow further over the coming months.
In a trading update issued to the city this morning, the embattled contractor said the year-end figure reflects the "significant outflow in the year relating to energy from waste, a normalisation of trading terms with our supply chain and exceptional costs".
It expects net debt to peak in the first half of this year due to a "phasing of cashflows relating to energy from waste costs, exceptional costs relating to restructuring actions and the current refinancing activity", while anticipating future cashflows from energy from waste will be broadly neutral,
Last year the firm revealed that the cost of exiting energy from waste contracts will be close to £200m, having risen several times over the previous months.
It added discussions with its lenders are ongoing with a further announcement regarding its longer-term funding arrangements made in due course. In December, it revealed that it had secured £180m in additional short-term funding and reached agreements with its lenders to defer loan repayments until the end of March.
Interserve said its new management team has been overseeing a "comprehensive review" of the group's contract portfolio and a "thorough review" of its non-trading balance sheets, work of which is "progressing well", with the outcomes announced alongside a presentation of its longer term strategy for value creation when it announces its 2017 financial results.
It added progress is being made with its three-year 'Fit for Growth' programme, which was launched last autumn with the promise of a return to industry norm margins and cutting costs with as many as 200 jobs among back-office staff, mid-management and corporate functions set to go.
The firm is confident this will contribute at least £40m-£50m to operating profit by 2020, estimated to be £15m this year. As a result of these incentives, it expects this year's operating profit to be ahead of current market expectations.
Debbie White, who took over from Adrian Ringrose as chief executive in September, said: "The new management team, and the Board, have been working to stabilise the business and provide a sound foundation to continue to serve our customers effectively, underpin our future growth and to restore shareholder value.
"This work has focused on managing the balance sheet, conducting a thorough assessment of the contract portfolio, and introducing new management disciplines, processes and cost controls under the 'Fit for Growth' programme."