ISG has appointed a new CFO following the resignation of its Jonathan Houlton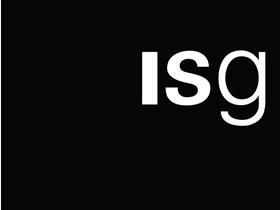 ISG has announced the appointment of Helen Cowing as the company's new chief financal officer.
She will take up the position on 14 March 2016 replacing Jonathan Houlton who has resigned from the group after nine years as its finance director.
Houlton is expected to leave the company on 30 June 2016 following the group's half year results, but will step down from the board on 14 March.
Cowing, a chartered management accountant, was previously chief financial officer at American Golf and Selecta, and Fat Face.
She has also worked in Switzerland as operations planning director at Fritolay EMEA (Pepsico), global head of business planning at Novartis Medical Nutrition and The Netherlands as global head of finance of APM Terminals B.V.
Roy Dantzic, ISG Chairman, welcomed Cowing to ISG and expressed his gratitude to Houlton for his contribution to the company, adding that during his tenure the group had "significantly expanded in the UK and abroad".
The news follows the failure of a signifiacant number of ISG shareholders to back US investor Cathexis' takeover offer who has extended the offer period following a low level of acceptances.
The board of ISG had previously written to shareholders to explain its rejection of the takeover and urge them to follow their lead.
Cathexis is offering £1.43 per share, a 17% premium on ISG's closing share price on 19 December 2015, valuing the company at £71m.