Firm was bought by US private equity group two years ago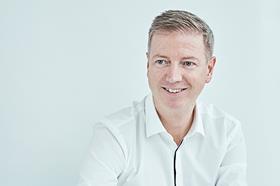 ISG turned in a record-breaking performance in 2017, its second year of ownership by US private equity group Cathexis.
The formerly listed group announced an underlying pre-tax profit for the year to 31 December 2017 of £28.2m, up 10.6% on 2016's 10-month reporting period, which finished in December 2016. Group turnover during the period was up 28% to £1.7bn.
Non-underlying items, which included spending more than £6m on restructuring costs and closing a number of operations overseas, meant pre-tax profit came in at £9.1m – a 90% hike on the 2016 figure.
ISG chief executive Paul Cossell (pictured) hailed the numbers as the "best performance and results in our history".
Three years ago ISG issued two profit warnings within the space of 12 months, followed by a number of senior management changes the following year including David Lawther being replaced as chief executive by Cossell, who was previously boss of the firm's fit-out operation.
Cathexis bought the business back in February 2016 for £85m.
The firm said more than a quarter of its 2,700 employees were women but Cossell admitted: "We can and must do so much more to ensure the broader diversity of our workforce, particularly in senior roles."
UK fit-out activity continued to be the group's largest contributor of profit, albeit down 8% at £11.1m on turnover up 24% to £396m. Work won during the period included a £130m deal to fit out the new London headquarters of investment bank Goldman Sachs.
The firm's UK construction operation, ISG's biggest division, posted revenues of £480m, up 27% and profit of £7.8m, a rise of 3%.
Asia, Europe and the Middle East saw revenues rise by 30% to £277m and profit up 53% to £5.8m, the only blip being the political upheaval in Catalonia impacting the group's second half in the region.
ISG's UK retail and Realys design businesses posted a 45% hike in turnover to £263m, although profit fell 16%.
The firm spent £2.3m restructuring Realys in early 2017 and ISG said the business "is now profitable and we expect improved results in 2018".