Contractor puts out revised shareholder circular as it attempts to resist US investor offer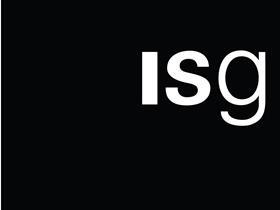 Contractor ISG has been forced to put out a revised shareholder circular as it attempted to defend itself against a takeover by US investor Cathexis.
The ISG board wrote to company shareholders on 23 December setting out its reasons for rejecting Cathexis' offer of £1.43 per share and urging shareholders to do so as well.
However, a revised circular was issued on 30 December because of references to investment analyst forecasts for 2016 and 2017 in the document, which ISG said it could not substantiate.
Under the Takeover Code "reference by an offeree company to an investment analyst forecast constitutes a profit forecast by the company itself". These profit forecasts must be backed up by the firm's accountants and directors. However, ISG said it "is not able to comply with these requirements," requiring the issue of a revised document. It said shareholders "should rely only on the revised circular in reaching any conclusions on the merits of the offer" and that " shareholders should not place any reliance on the consensus forecasts for ISG for 2016 and 2017 […] since ISG has not been able to substantiate these forecasts."
"In all other respects the board, which has been advised throughout by Numis, stands by its rejection of the offer," the firm added.
Cathexis made its offer of £1.43 per share on 19 December, a 17% premium on ISG's closing share price at the time, valuing the company at £71m. ISG's board labelled the offer "inadequate".