Further problems in ISG's UK construction division have caused the firm to issue a new profit warning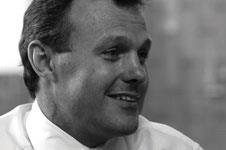 ISG has issued a profit warning on the back of poor results from its UK construction arm.
In a trading update the group said the UK construction division would be loss making this year and impact on the group's full year results by up to £5m.
The group attributed the continuing problems with the division in part to "disappointing project outcomes" on some older contracts despite having taking action to negate these.
It added that the "disappointing" trading in the division was also down to the fact volumes would be below expectations, with to customers delaying project starts and ISG prioritising margin and risk control above taking on more work.
Whitman Howard analyst Stephen Rawlinson said he now expected the firm would make a £6m loss for the year. He said: "This disappointment is tempered somewhat, on this occasion, by the possibility that much of the downgrade this year is project delay and contingency; the earnings may be achieved and so could be delayed rather than lost."
In September ISG posted a £27.8m loss in its full year group results on the back of poor performance in its UK construction division and losses on UK contracts taken on between 2012 and 2013.
The firm also made further provisions against the closing of its London luxury residential business and Tonbridge office, to the tune of £8.5m and £4.8m respectively. This followed ISG making provisions of £18m against the closures in its half year results in March.
ISG added in the trading update that it was continuing to work on a recovery plan for the UK construction division and expected work on final projects on discontinued activities would reach practical completion by December 2015 and outstanding commercial issues would be settled by the end of ISG's financial year.
The group said it had seen good trading in its other divisions with its UK fit out arm working on six large London schemes with a combined value of over £300m.
Building revealed in November that ISG had won the £80m plus construction and fit-out of the 150,000 sq ft new headquarters for BBC Wales at the £400m Foster + Partner-designed Central Square scheme, which is being developed by Legal & General and Rightacres.
A strong showing from the Engineering Services division has also helped ISG to an order book totalling £1.13bn in October.
On its UK Retail business division ISG reported that it continued to see growth within its retail banking clients while its food and high street client activity levels remained stable. It added that the group's overseas businesses was trading in line with expectations.