Contractor the latest to consider controversial system but pledges to stick to 45-60 day payment terms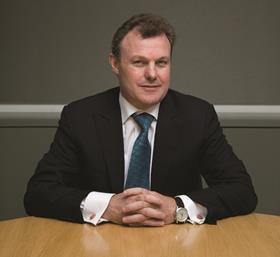 ISG is the latest major contractor to consider introducing a reverse factoring payment system for its supply chain, its chief executive has said.
Speaking to Building following the publication of the firm's results this morning, David Lawther said ISG's payment terms are between 45 and 60 days and said this would not change if the firm decided to strike a deal with banks on the introduction of such a system.
The reverse factoring system is a financial mechanism which allows subcontractors to be paid earlier in return for a small charge.
Carillion continues to face criticism from MPs and industry experts after introducing a version in March, which also doubled its maximum payment terms to 120 days.
Balfour Beatty is also considering a reverse factoring scheme as are Willmott Dixon and Galliford Try.
Lawther said: "We are having a dialogue with banks about introducing some trade facilities but we would not move to Carillion's 120-day scheme.
"We are looking at this type of scheme but we are not looking to change our payment days."
ISG also announced that it is reorganising its construction business into just three regions. These regions are:
Scotland the north-east and the north-west
South-west and the Midlands including Wales
South-east
But Lawther said no office closures or redundancies would result from the changes.
"We're adding people, not reducing," he said.
He said the reorganisation of its construction business into three regions would help strip out costs.
"We are looking to improve [the margin] in the current year…but not dramatically. In 2014 or 2015, we will be pushing it significantly on to around the 1% mark."
Turning to the detail of today's annual results, Lawther pointed to the group's underlying operating profit margin of 1.2% which he insisted was a more accurate reflection of ISG's profitability than the operating margin of 0.2% because it took into account costs including those stemming from the reorganisation of the UK construction division over the past year.
While some of ISG's construction activity falls within its more profitable fit-out and retail divisions, Lawther said the firm was looking to improve the margin in its construction division, which currently stands at 0.2%.
Lawther said markets such as London commercial offices and data centres were doing particularly well.
"Our fit out business in London is well ahead of the curve, the retail business is stabilising and construction is getting better," he added.