Revenue across the group rose 9% to £1.28bn as firm mergers retail banking and food fit-out operations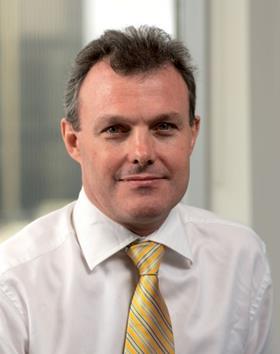 ISG has seen profit fall 70% in the past year, while revenue across the group rose 9% to £1.28bn.
Reporting its full results for the year ended 30 June 2012, the firm said revenues across the group rose 9% to £1.28bn. But pre-tax profit fell from £10.2m the previous year to £3m - a fall of 70%.
The firm said the lower profits in the UK reflected the "challenging economic environment".
Within the group, ISG's UK fit-out business posted revenue of £347m, up slightly from £342m the previous year, with pre-tax profit down 16% to £6.7m. The firms said its UK fit-out order book was up 7% to £182m.
The construction business saw revenue increase 15% to £533m. But profit fell from £4.1m to £1.4m - a drop of 66%.
The firm said its order book was marginally ahead of 2011 levels, with a pipeline of £760m of work, with a private sector bias of 81%.
The firm also said this it had combined its bank ranch rollout programmes, the high street retail fit-out and the food retail fit-out, which were previously managed separately. The group incurred £3m costs from the consolidation, along with further rationalisation of its construction business and a relocation of all UK IT departments to Ipswich.
David Lawther, ISG chief executive said: "ISG has delivered a resilient performance in market conditions that continue to be challenging. In the UK, we have maintained our market leading positions, and have successfully delivered substantial projects for LOCOG as well as for our key customers and frameworks.
"In addition, we have targeted a number of growth sectors and achieved particular success in data centres. Internationally, we have experienced strong growth in Europe and Asia where we continue to see opportunities for growth, and as a result we have succeeded in quadrupling our profits from our overseas businesses.
"Looking ahead, the Group is well placed to benefit from a recovery in the UK and from our presence in key global locations that are attracting inward investment. We are confident of our strategy and will continue to target growth both organically and via acquisition."