BDP-designed facility due to open in 2022
ISG has been chosen for a £50m job to build a new cancer treatment centre in Sutton.
The Royal Marsden NHS Foundation Trust started looking for a contractor for the job in September last year.
The BDP-designed facility to will be known as the Oak Cancer Centre.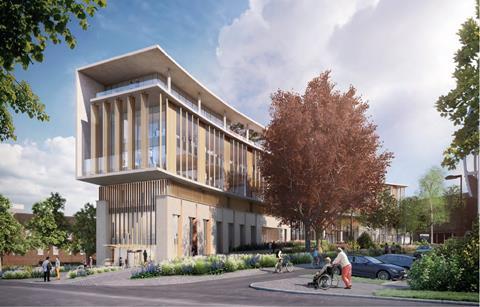 Hamish Mackenzie, who was previously a development director at Sellar, is the trust's project director for the scheme.
The facility in Sutton is set to be made up of six floors and will include a terrace at roof level with a pergola and other external terraces.
The building will include clinical facilities, office space and an atrium with a feature staircase.
The gross internal floor area of the proposed building is 11,816m2.
The centre, which was handed a £25m gift from the philanthropic Oak Foundation in 2018, is due to open in 2022.
The scheme is part of the trust's plan to create a £1bn cancer research campus – The London Cancer Hub – alongside academic partner, the Institute of Cancer Research.