North London borough will appoint 24 contractors to carry out construction across sectors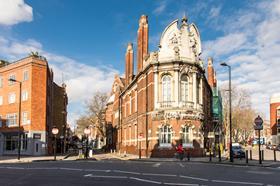 Islington council is assembling a £1.2bn construction framework for a range of building works over a four-year period.
The north London borough will appoint the eight highest scoring contractors to each of three lots.
Lot one is for jobs worth up to £5m, lot two is for jobs worth between £5m and £20m, while lot three is for jobs over £20m.
Construction procured through the framework will include work across residential, education, health, third-sector, community buildings and mixed-use schemes.
Around half of the work procured will be by two of Islington's neighbouring boroughs, Hackney and Camden.
The council states in procurement documents that it is "keen to promote the use of modern methods of construction where it can deliver benefits in value for money, quality, health, safety and mitigate inconvenience to residents".
Islington said its chosen choice of contract will likely to be design and build or pre-construction services agreements.
Interested contractors have until 24 April to express their interest in participating, with the framework commencing on 1 October. It is expected that 12 firms will bid for each of the lots.
The framework has the option of being extended for another four years but Islington has not given any estimated value for works after the initial 48 month period.