Scheme set to be hit with new delay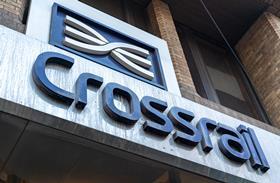 The start of Crossrail services between Paddington and Heathrow could be delayed by another four months, according to Jacobs.
In its latest report as a project representative (PRep), the consultant said the opening of this second phase of Crossrail stage 2 was at risk of further delay for several reasons.
Stage 2 was originally due to open last spring but Jacobs said train software development and trackside systems integration were among the key risks for this stage. It also flagged ongoing concerns about the management of risk across the scheme.
The current target date and Jacobs' proposed opening date were both redacted from the report.
The engineer added: "There is a high risk of not achieving the target date. The length of delay is uncertain at this time but from Crossrail Ltd's (CRL) schedule and reports we think it prudent to assume a period of up to four months. Accordingly, we believe it would be advisable to ensure appropriate [word redacted] measures are available."
Jacobs wanted to know how and when Crossrail would address its concerns.
But Crossrail boss Mark Wild responded to the report saying: "The CRL risk team had some concerns about the risk statistics quoted in PRep's report, as they were taken from ARM (our risk management system) without CRL involvement and appear to contain some errors."
In a letter to Simon Adams, head of Crossrail's joint sponsor team, Wild also said the focus of Crossrail's risk team, which was re-established in February, was to come up with the final direct cost of the scheme.
The Jacobs report also repeated there was no set opening date for the third phase of Crossrail – the delayed central section of the line that will run between Abbey Wood and Paddington.
Wild has said this section will open, without Bond Street station, in the six months between September 2020 and March 2021.