Wates deputy chair says office sector is key to reviving the economy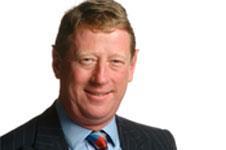 James Wates, deputy chair of the contractor Wates, has been appointed president of the British Council for Offices.
It is the first time a contractor has been appointed president of the BCO, which represents the interests of office builders, landlords and occupiers.
Wates said: "As someone whose whole working life has been spent in construction, I would like to feel that I can bring a rounded sense of perspective to this superb constituency within the property sector.
"The economy at present is to be navigated rather than depended on to provide a steady course. The BCO's membership has a huge impact on how successfully this is done; from developers to architects to designers and builders - we all have a part to play in delivering quality even in challenged times."
Richard Kauntze, chief executive of the BCO, added: "All at the BCO are delighted to welcome James into the role, to give us another perspective on the delivery of high quality office space and help facilitate the BCO's ultimate aim of encouraging greater dialogue within the industry as a whole."