The Hyder board has recommended shareholders accept Nippon Koei bid over last week's offer from Arcadis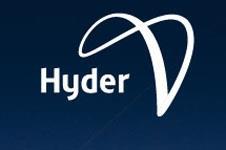 Japanese consultant Nippon Koei has entered into a bidding war with Dutch engineering giant Arcadis to buy UK engineer Hyder.
Last week, Arcadis announced it planned to buy Hyder for £256m, but today it emerged that Nippon Koei has put in a rival bid to buy the firm for £268m.
The board of Hyder had recommended that shareholders accept the Arcadis offer, but today they recommended they take the Nippon Koei offer instead.
Nippon Koei have offered to pay £6.80 for each and every share in the UK engineer, 30p more than Arcadis had offered to pay.
In response, Arcadis said it "noted" the higher offer and was "considering its position" and would "make an announcement in due course".
The Japanese firm said it had a "strategic vision" to become a "top tier engineering consultancy".
Noriaki Hirose, president of Nippon Koei, said the firm "rarely" made acquisitions but that the merger would be "truly transformational step" and would " broaden the client base and geographic footprint of Nippon Koei, whilst continuing to focus on our core sectors of transportation, utilities and property".
He said: "Both Nippon Koei and Hyder operate in the same part of the design and engineering consulting value chain. In short, our chairman Yoshihiko Tsonoda and I could not envisage a better business for us to merge with."
Hirose said that he had been "most impressed" with the "depth of Hyder's engineering capability and the skills of its people", but that he "regretted that the confidential nature of our interest has meant that we have not yet had the opportunity to meet many of the employees of Hyder and begin planning our combined journey together".
He pledged to make minimal changes to the existing operating structures of either organisation" and was "excited about the prospect of capturing cross selling and other revenue generating opportunities as a combined business".
Ivor Catto, chief executive of Hyder, said the offer was a 30p per share premium on the Arcadis offer and "accordingly the Hyder Board is now recommending the cash offer from Nippon Koei".
He said: "The Hyder Board considers that Nippon Koei's cash offer substantially recognises Hyder's growth prospects, and provides certainty, in cash, to our shareholders today. The merged group should also provide further opportunities for our highly valued employees and clients."
Joe Brent, analyst at Liberum, said that he wasn't sure this bid was "a knock-out".
He said: "There is the possibility that Arcadis returns, or that a new bidder emerges."
He also said the rival bid would be positive for Balfour Beatty's sale of Parsons Brinckerhoff because it "further demonstrated the consolidation in the consulting industry and may add Arcadis back to the list of potential bidders for Parsons Brinckerhoff".