Daiwa House snaps up Jan Snel
Japanese factory building giant Daiwa House Group has bought Dutch-owned modular housebuilder Jan Snel in a deal that the firm says could boost its recently established UK operation.
Daiwa, which reported revenue of nearly £32 billion last year, has bought a majority stake in Flexibuild Holding, the holding company for the Jan Snel group, which describes itself as the Dutch market leader in industrialised and modular building.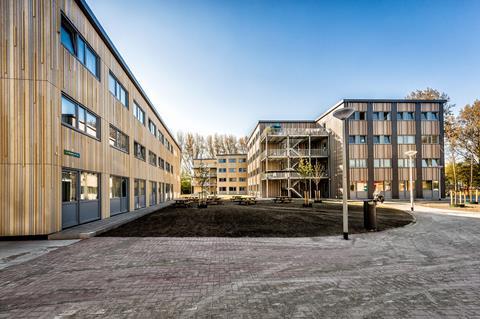 The firm, which started life as a business delivering milk churns, set up a UK subsidiary in May this year, and earlier this month won a place on a £400m modular housebuilding framework.
Its chief executive, Harry van Zandwijk, said the ambition was that the deal enabled Jan Snel to become "the clear market leader in Europe" for modular construction.
As well as businesses in the Netherlands and the UK, Jan Snel also claims to be active in Belgium and Germany.
The investment by 65 year-old Daiwa House comes 18 months after Japanese rival, Sekisui House Group, bought a stake in Urban Splash's modular housing business, in a £55m Homes England-backed deal designed to propel the firm to delivery of 2,000 homes a year.
Jan Snel's website says it can produce highly sustainable modular housing and apartment buildings based on circular economy principles – with materials designed to be reused at the end of the building's life.
A spokesperson for the busines said the agreement was an important step forward in both Daiwa and Jan Snel's plans to roll out industrialised building across Europe.