Local MP wades in as training body to move out of historic Norfolk home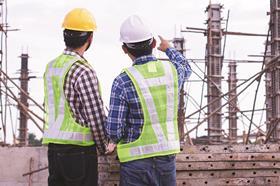 Cutting jobs, moving out of its Norfolk headquarters and ending direct training via the National Construction College are all on the cards under the CITB's long-awaited restructuring plan.
The initiatives have all been unveiled under the training body's blueprint for change which has been called Vision 2020: The Future CITB.
It has been launched in the wake of a government review into industrial training boards which was published earlier this month and the latest triennial consensus which saw support for the group slip from the previous vote in 2014.
No figure has yet been put on the number of people who will lose their jobs but the training body's 1,300 staff will be bracing themselves for a similar hit to the last round of redundancies at the group which saw it take the axe to around a third of its workforce last year.
And the body is also looking at relocating from its home at Bircham Newton, where it has been since 1966, to a new site in Peterborough. It will also have satellite offices in London, Scotland and Wales.
The move was immediately condemned by local MP Henry Bellingham who added: "It really does seem completely perverse that at a time when the industry needs more specialist skills and more innovative reskilling, the CITB are thinking of completely pulling out of Bircham."
As well as stopping delivery of training through the National Construction College, it will also call a halt to administering card schemes such as those for health and safety and people who drive construction plant.
CITB chief executive Sarah Beale admitted: "I understand this strategy will bring about big changes to employees at CITB and we will be supporting our colleagues as much as possible throughout this process.
"These are tough calls to make, but needed if we are to meet the future demands and make the greatest impact to construction. We have worked hard to develop robust, well thought-out plans which meet our industry's needs whilst building a solid foundation for CITB's future.
"We accept the challenges laid down by industry and Government and we will deliver a future-fit training body by adapting and updating our business model."
But Bellingham condemned the plans as "retrograde" and added: "[They] could well damage the reputation of the CITB beyond repair.
"Indeed, I would go as far as saying that unless these proposals are reconsidered, the CITB could find itself being completely abolished."
Last week the CITB's policy director admitted it had to get its proposed changes right otherwise the group was facing oblivion. "This is close to being our last chance to get things right but if we don't, then it could prove to be very difficult," Steve Radley said.