Peabody has appointed contractor John Sisk & Son for the first phase of a £120m regeneration of St John's Hill estate in Clapham Junction.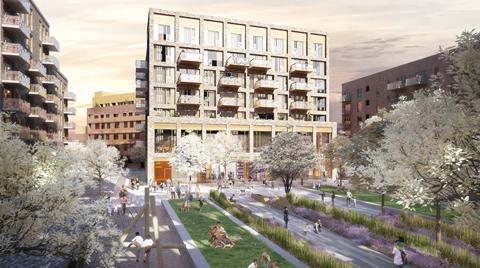 Designed by Hawkins/Brown architects, the total development will be delivered in 3 phases and will provide 528 new homes, with 279 homes affordable and 249 for private sale.
Construction is expected to begin on the first phase in the Spring, with completion expected in the summer 2016.
The development also comrprises 13,600 square metres of open space, a new public route from Clapham Junction station to Wandsworth Common, commercial space and a new community hub.
Peabody's development manager at St John's Hill, Cathy Bacon said: "We are looking forward to working with Sisk on the regeneration of St John's Hill, which will bring to life our 21st century vision, and will have a wide reaching, positive impact on the wider community."
Mike Higgins, director (Southern Region) at Sisk said: "We are delighted to be selected by Peabody to work on this project, which will provide high quality, affordable homes, where people will be proud to live.
"We have been building excellence for over 150 years, and are proud to work with an organisation with a strong history, and a commitment to building thriving communities across the capital."