PM hosted roundtable talks with Balfour Beatty, Mace and EDF yesterday
Boris Johnson has asked industry leaders to propose ways to "rapidly accelerate" UK nuclear projects amid an escalating energy crisis exacerbated by Russia's invasion of Ukraine.
The prime minister held talks over the weekend with leaders from the nuclear and construction industries including Balfour Beatty, Mace, EDF Energy, Jacobs, Legal & General and Bechtel.
Johnson set out the government's commitment to developing a "thriving pipeline" of future nuclear projects, according to a readout from the meeting.
Number 10 said the discussions also focused on scaling up investment on new schemes and removing barriers to development so that reactors can become operational "more quickly and cheaply".
It comes after business secretary Kwasi Kwarteng's announcement that the government would phase out imports of Russian oil, which currently account for 8% of UK demand, by the end of this year because of Russia's invasion of Ukraine.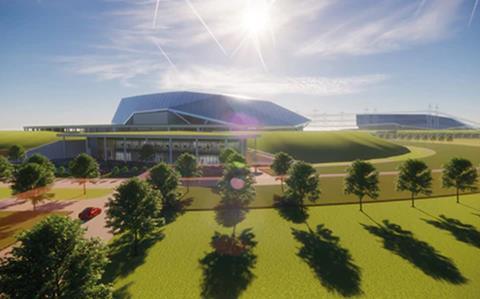 Kwarteng, who also attended the meeting, said earlier this month that the government is also looking at ending imports of Russian gas, which makes up around 4% of this country's supply.
The UK is already facing a severe energy crisis, with household bills forecast to rise to £4,000 by the end of this year according to banking group Investec.
Cost pressures are also putting increasing pressure on construction firms.
British Steel imposed its largest ever price hike of £250 per tonne on steel last week, blaming the war in Ukraine for increasing volatility in energy prices, while brickmaker Forterra, which introduced price hikes of 16.5% at the end of last year, said it would be making further double-digit increases on 1 April because of the war's impact on energy costs.
Johnson said at the meeting that he wanted nuclear power to be a "major part" of the UK's future energy supply as a "clean, reliable and safe" energy source.
Industry representatives discussed new technologies and projects currently in development, according to Number 10.
The talks were also attended by Rolls Royce, which was given £215m in government funding last year to develop plans for 16 small modular reactors.
Each £2bn plant could generate 470mw of power, equivalent to more than 150 onshore wind turbines and enough to power around one million homes, the firm has said.