Former Olympic minister pans decision not to use design review panel on outer London stations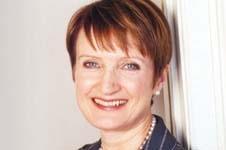 London mayor Boris Johnson is under pressure to intervene over the design of Crossrail after former Olympics minister Dame Tessa Jowell claimed bosses on the £15bn scheme are ignoring lessons from the 2012 games.
Jowell (pictured) also claimed that the scheme is "discriminating" against its suburban stations.
Last week, Building revealed that Crossrail had opted not to use the services of a Crossrail design review panel, set up by Design Council Cabe, to oversee 27 redeveloped surface stations in outer London, despite using the panel on 10 other stations, mainly in central London.
Jowell has pledged to write to Johnson and raise the matter with transport secretary Patrick McLoughlin. Jowell said: "Cabe's design review panel, which of course oversaw design throughout the Olympics, was an excellent innovation which recognised that good design needn't cost more.
"What is disturbing about this is that it creates an outer versus inner London discrimination. It could mean that the regeneration potential of London's outer Crossrail stations is lost to 'flat-pack' design."
The mayor, who has previously spoken of the "great importance" of Crossrail design quality, faces further pressure after the boss of the organisation he established to champion suburban development, the Outer London Commission, also voiced his concern.
Will McKee, chairman of the Outer London Commission, said: "The mayor has put ensuring outer London contributes fully to the city's development and economic growth at the forefront of the London plan.
"Ensuring good design and good public realm is an important part of that process and I would be concerned if different design standards were being applied on outer London Crossrail stations."
A Crossrail spokesperson said the design review panel had been used on the major new build stations in central and south-east London, but it was adopting a different approach on surface stations, which are redevelopments.
The spokesperson said: "We are working closely with local councils and business and community groups to make improvements to existing stations."