Housing and regeneration specialist plans to build new build homes north of the border for the first time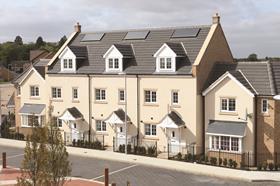 Contractor Keepmoat is set to expand into Scotland, with the housing and regeneration specialist seeking to build new homes north of the border for the first time.
Keepmoat has appointed Barry Douglas as land and partnerships manager, who will head up the planned expansion of Keepmoat Homes in to Scotland.
Keepmoat has been working on refurbishment contracts in Scotland for more than five years but is now seeking to build homes for sale.
The firm plans to purchase its first housing sites early in 2014.
Douglas joins Keepmoat from Hallam Land Management, where he worked for six years as senior planner and area manager on strategic land developments.
Douglas, who is based in Cambuslang, said: "[The] move into Scotland couldn't have come at a better time as interest increases in value for money new build housing.
"We are already in conversation over a number of sites and expect to announce our first purchase in the New Year."
Dave Sheridan, Keepmoat chief executive, said Douglas would be supported by the firm's existing North-east team, in the first instance, but Keepmoat would firm look to recruit more staff in Scotland "shortly" as it expands the business.