Keepmoat chief executive Dave Sheridan is to also leave the house builder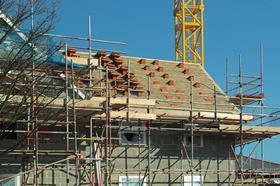 Keepmoat has sold its regeneration arm for £330m to French energy provider Engie Services.
The deal will also see Keepmoat chief executive Dave Sheridan join Engie, together with the businesses 2,500 employees.
Engie employs 17,000 people in the UK providing property services and energy management to local authorities and businesses.
Keepmoat, which was bought by private equity firm TDR and American investment company Sun Capital in 2014, has doubled in size over the last couple of years and said its investors would keep investing in Keepmoat Homes which has a target to build over 3,500 homes next year.
The deal is expected to complete by this summer.
Dave Sheridan, chief executive at Keepmoat, said: "The regeneration business has exciting prospects as part of Engie. It is very clear that Engie shares our belief that by working in partnership with local authorities and registered providers we can help cities and communities improve the places where people live."
Engie UK & Ireland chief executive Wilfrid Petrie, said: "ENGIE aims to be the number one partner for cities and places in the UK and with the Keepmoat regeneration business we are extending and deepening our relationships with local authorities right across the country.
"By combining our energy expertise with an expanded services capability we can make a bigger impact as we help to improve lives of the communities we serve. Today, buildings account for 30% of UK carbon emissions and our investment in Keepmoat's regeneration business underlines our long-term commitment to the UK as it transitions to a lower carbon economy. This transaction will also support our growth ambitions for decentralised energy networks and our home energy business as the regeneration activities will bring us closer to the end customer."