Scheme is part of the £800m PRS inestment plan the regeneration specialist has with investor Sigma Capital Group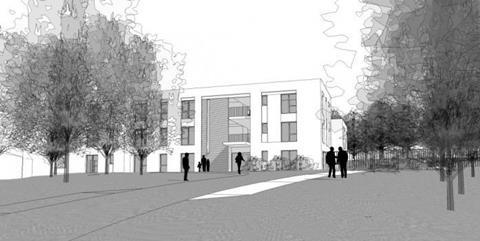 Keepmoat has picked a site in Sheffield for its first PRS scheme under its £800m joint venture with investor Sigma Capital Group.
The development will consist of 24 apartments in the city's Norfolk Park. Keepmoat recently began work on site, with completion expected in September next year.
Martin Smithurst, regional managing director at Keepmoat, said: "We're pleased to be delivering the first scheme of this major investment in a thriving city like Sheffield, where the need for wider housing solutions is apparent across the board.
Sigma Capital chief operating officer Graeme Hogg commented: "The rental market has been neglected for too long and, as a result, is often considered to be an unattractive housing option. However, we are confident that our high quality, professionally managed new homes will finally offer an appealing alternative to home ownership and change the perception of the rental market.
"With over 1,500 tenants already in place, we aim to bring thousands more new homes to market over the next few years. Our partnership with Keepmoat is an important step in realising this goal."
John Clephan, project director with the Sheffield Housing Company said: "The choice of housing in any area is crucial for its strength and prosperity. We are already seeing some very positive changes in some of the city's neighbourhoods as a result of the housing investment which has been made in the past five years. I am certain that the rented homes, through Sigma, will be a great addition to the neighbourhoods in which they are built."