Jon Hall will look to quickly assemble team for work on HS2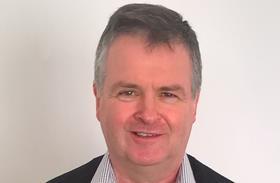 Ground engineering specialist Keller UK has appointed Jon Hall to the role of major projects director.
His first job will be to assemble a team to start work on HS2 – the planned high-speed ra ilway linking London, Birmingham, the East Midlands, Leeds and Manchester - where Keller is supporting joint ventures during the early contractor involvement period.
He has had spells at Amec and Expanded Piling and has spent the last seven years working for Keller, first in Australia with Vibropile as national construction manager for five-and-a-half years and in Singapore with Resource Piling as a senior director for the past 12 months.
Keller said: "I'll be spending my time in the coming weeks getting to find out what the HS2 job really involves. With the scope of the works, it looks likely that all Keller UK companies will be involved at some stage."