Firm also names former Dunne Group head Gordon Dunne as new business's MD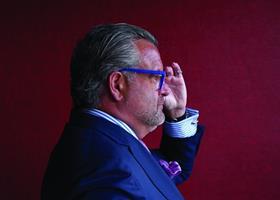 Keltbray has brought in Gordon Dunne, former head of Dunne Group, to help manage its newly launched concrete business having completed the purchase of some of the insolvent firm's assets.
Keltbray Structures will specialise in reinforced concrete frames and earlier this week confirmed it had acquired Dunne Group's former yard and head office at Bathgate in Scotland and its plant used for the construction of reinforced concrete structures following the latter entering administration last month.
It is also understood to have taken on the majority of Dunne Group's 524-strong staff and already put in bids for work according to a source.
John Price, Keltbray's managing director, will become chief executive of Keltbray Structures.
He will be supported in the day-to-day running of the company by Gordon Dunne, who becomes managing director, and chief operating officer, Andy McClafferty, formerly deputy managing director of Keltbray Demolition & Civil Engineering.
Brendan Kerr, chief executive of Keltbray, said: "Prior to going into administration Dunne Group was a leading company in its field and enjoyed a strong reputation as a reinforced concrete frame specialist contractor.
"We believe that Keltbray will benefit from tapping into their capability and this acquisition of some of their assets.
"With our financial resources behind it, I believe there is considerable scope for increasing the service offering and profitability of our business through this development, and give us a better geographical reach to other parts of the UK, including Scotland."
Dunne Group fell into administration after requesting that its bank Santander appoint administrators on its behalf after a request to the bank for additional funding was not met. Administrators FRP Advisory were subsequently appointed on 19 July.
A document lodged at Companies House reveals a loan granted by Santander to Dunne in October 2014 gave the bank security in the form of a floating charge "over the whole of [Dunne Group's] undertaking and assets", giving it security if Dunne Group became insolvent.
In its last results posted at Companies House, Dunne Group showed a turnover of £54.8m for the year to October 2014, up almost half on the previous year's turnover of £37.1m.
But the Scottish-based company only made a pre-tax profit of £756,073 for 2014, after a loss of £475,878 the previous year.
Meanwhile, Keltbray's most recent results for the year to October 2015, saw the firm's pre-tax profit up 49% to £10.9m, from £7.3m the previous year, while revenue jumped 25% to £272m, up from £217m.