The demolition specialist reported increased profit and turnover despite encountering problems in its golf business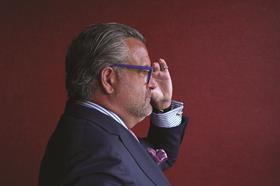 Keltbray has decided to close its waste-to-golf course business.
The demolition specialist launched Keltbray Golf Environmental after acquiring a golf course design and construction specialist just over three years ago.
Its plan was to design and build luxury golf courses using material reclaimed from its demolition work.
But in full-year results posted this month, Keltbray said it was closing its golf business following losses, adding: "It has been challenging to obtain contracts at a margin which covers the risks associated with the landfill and restoration of recreation sites".
Keltbray's results for the year to October 2015 were otherwise strong, with pre-tax profit up 49% to £10.9m, up from £7.3m the previous year, while revenue jumped 25% to £272m, up from £217m.
Meanwhile, the firm reported its demolition and civils arm had "benefitted" from a strong commercial and residential market in London and the South-east with Keltbray Piling enjoying an "exceptional year of growth". However, the outlook for 2016 and 2017 indicated a slowdown in demand and therefore a reduction in growth, Keltbray said.
The group's directors reported that while the London and South-east market showed no signs of slowing there was uncertainty in the market due to a potential Brexit and the economies in the Middle East and China hitting problems.
However, the firm said it had the option in the event of a "rapid turndown" to reduce its agency labour and plant hire to cut costs. The group added that it was also developing work opportunities in the industrial decommissioning sector to mitigate any downturn impact.
The firm's rail business was hit by disruption caused by Network Rail's "pause" in its major electrification programmes, but revenue for the division nonetheless increased 12% to £54.2m, up from £48.4m.
Keltbray said the national electrification framework programme had restarted and therefore the outlook for the division had improved.
The contractor also revealed it made donations amounting to £30,000 to the Conservative party during the general election year.
Brendan Kerr (pictured), Keltbray chief executive, said: "Keltbray was formed as an earthmoving and groundworks company in 1976, and it is pleasing to see how we have grown to become an award-winning specialist contractor with a £270 million annual turnover and more than 1,000 employees in our 40th year."
Elsewhere employees in Keltbray's remediation business helped uncover the Roman burial ground at Worthy Down near Winchester