Kier is among six winners of a £2.5bn Virgin Media framework.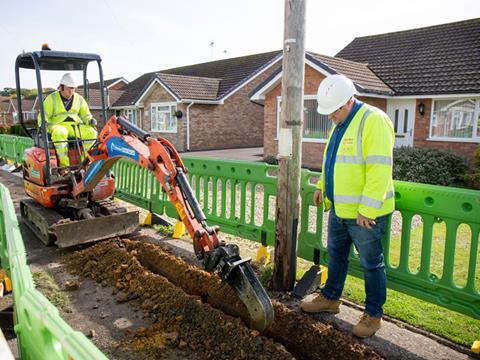 The firm has been appointed as the contractor for Scotland, south London, as well as the south coast and the South-east.
The deal will start next month and will involve rolling out Virgin's fibre network in order to reach new builds and apartment blocks.
Other partners appointed include NMCN, Comex, Kelly, Avonline and Actavo, who will all carry out a range of civil engineering tasks across the UK over a five-year period.
The internet giant, which recorded revenues of £1.3bn in the fourth quarter of 2019, said its contractors will also be "exploring innovative ways to accelerate expansion".
Virgin Media plans to offer its high-speed fibre network to more than 15 million UK homes by the end of 2021.
Contracted partners and regions:
• Kier: Scotland, south London, South Coast and the South-east
• Actavo: Northern Ireland
• Avonline: North-east, South-west and South Wales
• NMCN: North-west, North Wales, Yorkshire and the East Midlands
• Comex: West Midlands
• Kelly: North London, Homes Counties and East Anglia