The partnership will deliver up to 5,400 homes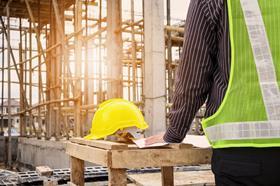 A joint venture between Kier, Homes England and housing association Cross Key Homes is set to deliver up to 5,400 new homes over the next 10 years.
The decade-long collaboration between government and Kier Living, Kier's resi arm, will supply mixed tenure housing projects across England.
Homes England is taking a 26% equity stake in the JV and will provide up to £27m in mezzanine funding from its £3bn Home Building Fund.
The first four sites to form the partnership have been confirmed, with a number in the West Midlands, an area identified as having a significant housing delivery shortfall.
Over the lifetime of the JV, the intention is to have 30% of all of the homes set at affordable levels.
At least three new apprenticeships will be supported at each site and a minimum of 50% of labour on each job will be employed from the local area.
Over the duration of the 10-year deal it is hoped that 20% of the homes will be delivered via modern methods of construction.
Nick Walkley, chief executive for Homes England, said: "Our innovative deal with Kier Living and Cross Keys Homes shows how we intend to form new kinds of commercial partnerships to increase housing supply, address affordability issues and generate value for the public purse.
"It's also hugely important that the JV will promote skills, modern methods of construction and a choice of tenures to give real choice to local people."