McCarthy & Stone re-joins mid-tier stock market index as contractor and groundworks group bow out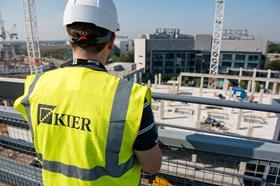 Kier has been bounced out of the FTSE250, along with groundworks specialist Keller, while retirement home builder McCarthy & Stone has joined the mid-tier stock index.
The London Stock Exchange's announcement is the latest blow for Kier, whose rights issue news last Friday has since caused its share price to tumble by more than 40%. The firm's stock has fallen 1% today, down to 404p.
Specialist engineering group Spirax Sarco has meanwhile made the jump to the main FTSE100 index, which at the same time bids farewell to the Royal Mail and delivery group Just Eat.
Earlier this month Keller said in a trading update that it was taking steps to address losses of between £12m and £15m in its Asia operations, including shedding 700 jobs, or 7% of the workforce. It also warned the outlook for the overall group in 2019 was "mixed".
The firm's shares fell by nearly a third in the middle of October to 662p when it first revealed the Asia business losses. After rebounding briefly the group's shares have since dipped further to 549p.
Movements between indices are based on companies' market value. Tracker funds, which make up a large chunk of equity investment and plough money into all the stocks in a given index, focus on the FTSE100 and the FTSE250.
Cenkos Securities analyst Kevin Cammack said that November had been the worst month for the construction sector since the period immediately after the Brexit referendum vote in June 2016.