Steve Bowcott to leave the firm amid major board reshuffle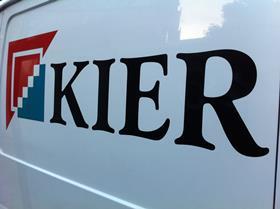 Kier's chief operating officer Steve Bowcott is to step down in a board restructure at the £3bn turnover contractor.
Bowcott, who is 59, has been at Kier since 2007 and on the board since 2010, was made chief operating officer in June 2013 by previous chief executive Paul Sheffield.
In addition to Bowcott's departure, Kier also today announced the appointment of three senior Kier executives to the board, in the first major reshuffle since former finance director Haydn Mursell took up the role of chief executive in July 2014.
Nigel Brook, aged 56 and currently executive director of UK building North, will join the board as executive director of construction and infrastructure services, assuming responsibility for the construction division. Nigel Turner, aged 49 and executive director of Kier Property, has been promoted to the board as executive director of developments and property services.
The final promotion is of 41-year old Claudio Veritiero, the current managing director of the Services division, who will join the Board as the group's strategy and corporate development director. The three joined Kier in 2008, 2002 and 2011 respectively.
In a statement Kier said the reshuffle was to ensure the firm had the right team to deliver its five-year strategy, called Vision 2020.
Phil White, chairman of Kier, said the new appointees had a strong track record and thanked Bowcott for his contribution. "he has made a significant contribution to both the business and the Board. Steve has led the construction and services divisions through difficult, recessionary times, whilst also leading our group-wide business improvement and operational efficiency programme."