Senior independent director Richard Bailey retires, while GKN FD Adam Walker joins the board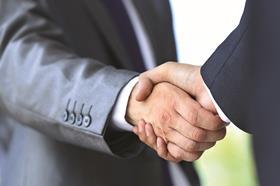 Kier Group senior independent director Richard Bailey has announced his retirement, while the finance director of metalwork firm GKN has joined Kier's board as a non-executive director.
Bailey - who was also chair of Kier's risk management audit committee - will step down from Kier's board on 31 January 2016. He joined in February 2014.
GKN's group finance director Adam Walker will join Kier's board in January and will also replace Bailey as chairman of the risk management and audit committee.
Kier said they will announce the appointment of a new senior independent director in due course.
Kier chairman Phil White said: "Richard has made a major contribution to Kier and the Board during the last five years.
"In particular, under his chairmanship, the Risk Management and Audit Committee has worked hard, during a period of significant growth by Kier, to ensure that Kier's systems of internal control and risk management support the delivery of Vision 2020. On behalf of my Board colleagues, I would like to thank Richard and to wish him every success for the future."
"I would also like to welcome Adam to the Board. Adam's range of skills and experience, which have been developed in a number of organisations throughout his career, will complement those of the other members of the Board.
"He is an experienced finance director, having been a board member of three publicly listed companies, and is therefore well-placed to take on the role of Chairman of the Risk Management and Audit Committee."