Contractor on course to table rival offer to Costain for £695m turnover May Gurney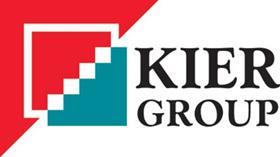 Contractor Kier has been given access to the books of support services firm May Gurney in order to undertake due diligence in advance of a potential offer for the £695m turnover firm, Building understands.
The news leaves £2bn-turnover Kier on course to table a rival offer, which would upset an agreed £178m all-share merger proposed between Costain and May Gurney on Wednesday last week.
However, it is understood to be unlikely that Kier will make a decision on whether or not to bid before the end of the week.
Under rule 20.2 of the takeover rule book May Gurney's management was unable to prevent Kier being given the same access to financial information as Costain following a formal request made by the contractor on Friday.
Kier has to table any bid more than 10 days before Costain and May Gurney shareholders vote to approve their proposed merger. The vote is expected to take place in early May.
Kier has attempted to discuss a merger with May Gurney on a number of previous occasions and has been rebuffed each time. However it is understood that May Gurney's board is co-operating fully with Kier's approach, following criticism by analysts last week of May Gurney's decision to hold exclusive talks with Costain since November.
Last Wednesday Costain and May Gurney announced they had agreed terms for a £178m merger creating a £1.6bn turnover contractor and support services firm specialising in the public and regulated sectors, and employing 11,000 staff. Costain chief executive Andrew Wyllie, who would remain chief executive of the merged organisation under the plan, said it would generate cost savings of £10m a year by 2015 with 150 jobs likely to go as the firms combined.
Speaking after this announcement Wyllie said: "This [merger] is the result of the rapidly changing nature of our customers' needs. We're need to position ourselves as in the premier league of tier one suppliers to our customers, and to do that we have to have scale, financial strength and diversity of service offering."
However, later the same day Kier issued a statement saying it was considering tabling a rival bid for the firm, and believed combining the firms could "create significant value for shareholders, establishing a market-leading and well-balanced business."
The news follows an attempt by Costain to acquire engineer and support services business Mouchel in 2011, which failed despite the contractor tabling four bids.
Following Kier's announcement, all parties declined to comment further on the situation.