Construction group moots sale of Mouchel Consulting and axes its Caribbean business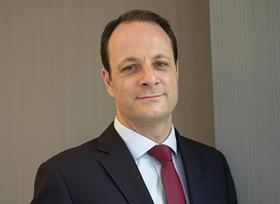 Kier has announced £82m of fresh writedowns including the increased cost of integrating consultant Mouchel and axing its Caribbean business.
In a trading statement this morning, the construction group revealed the cost of integrating Mouchel - a deal it closed for £265m last sunmer - had increased by £29m to a total cost of £44m.
The construction group said it had incurred higher integration costs for Mouchel in order to make greater annual cost savings, on top of the £10m annual savings it had already forecast, starting with an additional £4m saving last year and £5m to June 2017.
Kier also revealed plans to review or offload a number of its businesses. The firm will consider a potential sale of the management consulting arm of Mouchel, Mouchel Consulting, and it plans to quit the Caribbean region, due to "challenging" trading conditions, at a one-off cost of £18m.
Meanwhile, the firm announced a £35m writedown against the value of two long-term contracts in its environmental services business, which it attributed to cashflow issues caused by the low oil price.
Kier said aside from these writedowns the firm's underlying trading performance remained in line with expectations.
Kier said last month's EU referendum result had had "no impact" on the firm so far and the board believes the firm has the "breadth of activities and strong order books [to] provide both visibility and resilience" in the face of any Brexit volatility.
Kier reported that its net debt stood at £140m at the end of June – lower than forecast – and included the cash expenditure of £44m on the Mouchel integration and £25m on new systems and upgrades.
The firm said it recently raised £82m of new finance on the German debt markets.