Revolt sees more than half rebel against pay packets of top managers
Kier investors directed their anger at the firm's executive board last week by voting in droves against pay packages being lined up for the troubled contractor's senior managers.
Shares in Kier have crashed from a peak of £14.82 in February 2017 to 89p last week and at the firm's AGM last Friday nearly 54% of shareholders voted against a resolution to rubber-stamp directors' remuneration for the year to the end of June 2019.
The contractor paid a total of more than £2m to senior managers in the 2018/19 financial year, including £423,000 to former chief executive Haydn Mursell.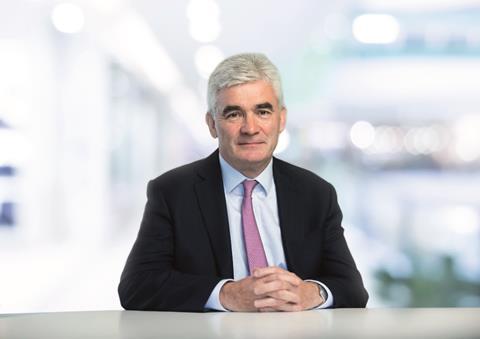 Mursell, who left Kier in January this year and was replaced in March by former Wates boss Andrew Davies, was paid just under £1.5m for his services in 2018.
Davies's package is a £595,000 base salary, annual bonus of up to 125% of salary and £45,000 in pension top-ups.
Davies (pictured) has moved quickly to turn Kier's fortunes around, in recent months plucking a series of big hitters from rival firms, including Liam Cummins from Laing O'Rourke, and his former Wates' colleague and group commercial director Stuart Togwell.
On Friday the firm said chief operating officer Claudio Veritiero had left the business after just over a year in the role.
At its AGM last week Kier, which has put its residential business up for sale, said it was still on track to slash its 20,000-strong headcount by around 1,200 by next summer. It has said these will produce annual cost savings of at least £55m from 2021.
Shares in Kier were trading at 91p this morning, up 2p.