Kier seals deal to develop £240m housing scheme based around Watford General Hospital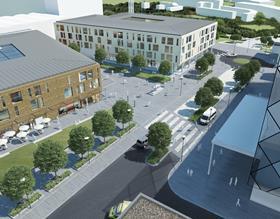 Kier has sealed a deal to develop a £240m housing scheme around Watford General Hospital.
The contractor said this morning that its property arm had completed the legal and financial agreement with its Watford council and the West Hertfordshire NHS Trust for the £240m Watford Health Campus project, marking a major step forward in the delivery of the 20 year project.
The Health Campus project, will improve, decontaminate and regenerate land around the Watford General Hospital delivering up to 650 new homes, a new multi-storey car park and create 1,600 local jobs.
The agreement will see Watford Health Campus and Kier work together to deliver the 375,000sq ft mixed-used development.
This marks the first UK asset backed vehicle between a local authority and developer to incorporate land of an NHS Trust.