Firm says it will take an additional £40m hit in current financial year which ends this month
Kier's shares are worth less today than at any time since it was listed in 1996 after the struggling contractor once again announced a surprise writedown.
The firm has said its underlying operating profit will be £25m lower than previously forecast for its financial year ended 30 June 2019, while it has also said the costs of its streamlining programme, Future Proofing Kier, will be around £15m higher than expected.
Investors reacted angrily to the news, with Kier's share price shedding 42% of its value to 160p within an hour, with the stock recovering only slightly to 164p when the market closed.
Kier was listed on the London Stock Exchange in 1996, with shares valued at 184p, after a management buyout from building firm Beaver, then owned by materials giant Hanson.
The latest writedown comes on top of another £25m writedown it announced in March, having already launched a £264m rights issue last December following a £10m loss on its Future Proofing Kier scheme in November.
And this spring the firm also told investors its net debt would be £50m higher than previously expected as well as announcing a pre-tax loss of £36m for the six months ended 31 December 2018.
The firm, which named Andrew Davies as its new chief executive days after its last writedown in March , said the latest profit warning had come on the back of both existing and new problems within a number of its businesses.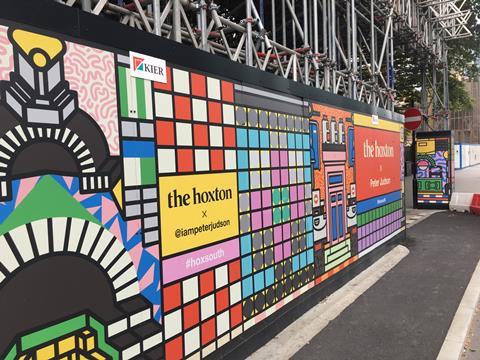 "The group continues to experience volume pressures within its highways, utilities and housing maintenance businesses," it said.
"In addition, whilst continuing to perform well with double digit growth in its order book during FY2019, the buildings business' revenue growth for FY2019 will be lower than previously forecast."
The contractor also said it was now likely to report a net debt position as of 30 June, having previously forecast it would be back in the black after a tumultuous 12 months.
It said the additional cost of the streamlining programme was partially because an acceleration of the programme following the appointment of Davies.
When he was appointed in March, Davies announced he would be carrying out a full review of the company.
In its latest update the firm said the results of this review would be revealed on 30 July. An update on the progress of Future Proofing Kier is also expected at the same time.
Kier said it will provide updated guidance for FY20 with its 2019 preliminary results announcement on 19 September.
The latest financial hit comes on the back of a string of high-profile staffing changes, the most recent of which was the May announcement that firm's finance director Bev Dew is set to leave the company by 30 September.
After he leaves the longest-serving executive director at Kier will be chief operating officer Claudio Veritiero – who only joined the board last August.
Last October Dew and Veritiero both received 67,324 shares each under Kier's 2010 Long-Term Incentive Plan, worth £603,000.
Dew's departure followed that of ousted chief executive Haydn Mursell who left Kier in January after almost five years in the top job.
Before Mursell's exit, executive director for regional building, Peter Young, said he would be retiring from the company this June, while Nigel Brook and Nigel Turner, formerly executive directors for construction and infrastructure services and development and property services respectively, quit last July.