Contractor reports six month profit slump by more than a third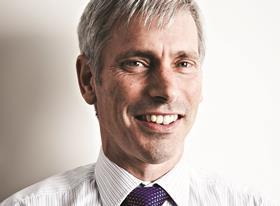 Contractor Kier has embarked on a £12m restructuring programme after reporting a slump in profit of more than a third in results for the six months to 31 December 2012.
The contractor recorded interim profit of £20.9m, down by 35% on the £32.3m recorded in the same period in 2011, on revenue of £976m, down by 6.8%.
Chief executive Paul Sheffield said the firm had written off £4.4m in the six month period on restructuring the firm, including a £2.1m write-down related to the sale of its scaffolding business. The restructuring will continue in the second half of its financial year, costing £12m in total. Kier's statement did not say if or how many staff would be losing their jobs.
Sheffield said the results showed a "solid" performance in a "difficult environment" and that the firm was restructuring to reflect the "scale of future opportunities."
Sheffield said the firm's ability to retain cash was being constrained by the government's determination to use project bank accounts on all major projects, and the fact that "payment terms within framework agreement are increasingly tightened."
Kier's construction business operated at a 2.1% operating margin over the period, down on the 2.5% recorded at the same point last year, with revenue also down by more than 10%.