Construction group posts solid half-year results and says it is in still talks with Mouchel over potential takeover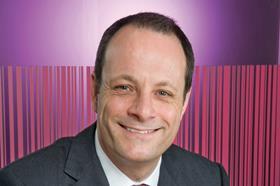 Kier has revealed it is still in talks with consultant Mouchel about a possible takeover, in solid half-year results for the half-year to December 2014.
Kier first confirmed preliminary talks with Mouchel had started in December.
The firm said this morning: "The group confirms that it is still in discussions regarding a potential acquisition of Mouchel.
"There can be no certainty that an acquisition of Mouchel will be completed. A further announcement will be made if and when appropriate."
In its half-year results Kier said it maintained construction margins over 2% over the six month period.
The construction group said a "strict approach to bidding and robust execution" had achieved 2.1% margins in its contracting division over the six month period, down marginally from 2.3% the previous year.
Some rival contractors have reported margins dipping below 2% in recent months due to cost rises and the pressures of delivering work won at wafer thin margins in the downturn.
Kier's construction division grew revenue 18% to £874m, up from £742m the previous year.
Overall, the Kier Group, which also includes property and services divisions, posted revenue up 11% to £1.6bn, up from £1.4bn, while pre-tax profit dipped 2% to £35.9m, down from £36.8m.
The order book incresed to £2.6bn, up from £2.5bn at the end of June 2014.
Haydn Mursell (pictured), Kier chief executive, said: "With improving economic conditions, and, notwithstanding pressures in the supply chain, our robust execution skills and delivery and disciplined approach to bidding and risk management continue to deliver good results.
"Significant positions on key frameworks, a disciplined approach to new work and an improving economy, position us well for the remainder of 2015 and over the medium term. A further increase in the interim dividend reflects our confidence in the future. We remain on course to meet the Board's expectations for the full year."